Hagel is leaving, McCain is coming in!!!! Hagel is not capable, or maybe not willing to do what needs to be done to confront Daesh. The so called "Islamic State". I can guarantee you, they are not celebrating. They are fearing who maybe next. Could even be a Woman.
CBS Among the leading contenders to replace Hagel is Michele Flournoy, who served as the Pentagon's policy chief for the first three years of Obama's first term. Flournoy, who would be the first woman to head the Pentagon, is now chief executive officer of the Center for a New American Security, a think tank that she co-founded.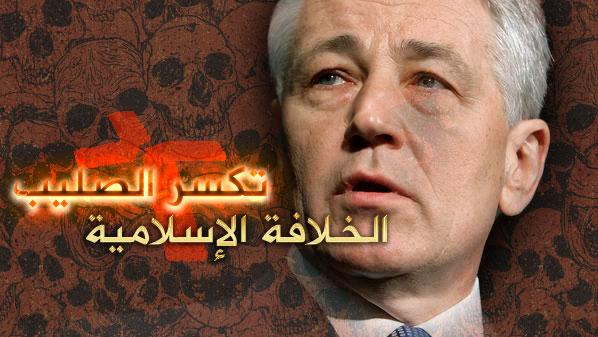 Might just be Iblis Himself!!!